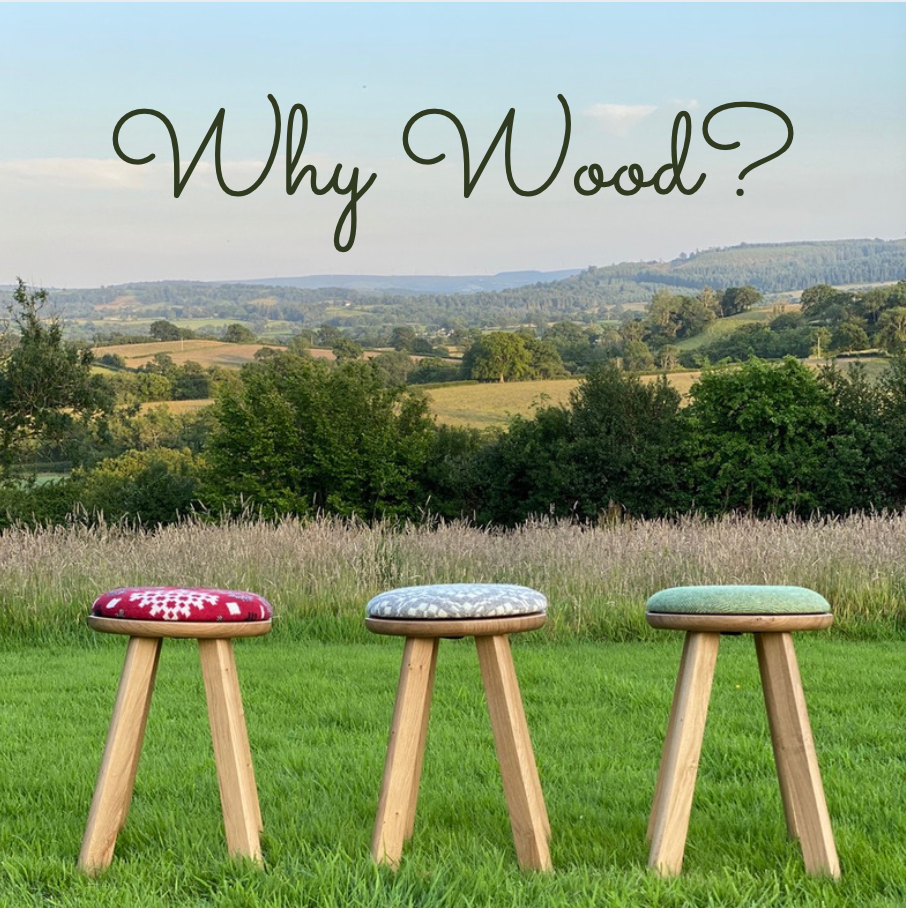 The benefits of using wood in interiors.
As more people make greener choices with their lifestyles and find new ways to reduce their carbon footprint, the focus is on creating a home that is environmentally friendly as well as beautifully decorated. With this in mind, it is easy to see why wood is becoming a natural choice for home interiors. 
These are some of the reasons why we should love wood… 
It's natural & renewable 
Wood is the only building material made from sun, rain, and carbon. Wood is a raw material that grows and replenishes itself when allowed to. A lot of people wonder if it's environmental to cut down trees. If forests are managed carefully and sustainably, with a long term view in mind, then this is great for the planet. Trees absorb carbon throughout their life, they take it out of atmosphere and store it in their trunks as they grow. When trees are turned into wood products, they continue to store that carbon. Our Rhodri stools are made from Pembrokeshire Oak, that was felled due to road construction - so we are using an otherwise wasted by-product.
It's long lasting 
Wood is durable and lasts a long time. Relative to its weight, wood is the strongest building material on the planet. It's extremely resilient and requires little maintenance. A wide variety of factors affect how long a wood product lasts, including the type of wood, the location of the product and the treatment that has been applied to it. The longer wood lasts the less energy is used on the production of new products, which in turn makes it better for the environment. 
It's environmentally friendly 
Because of improvements in technology over the last few decades, wood manufacturing has become a zero-waste industry meaning that bi products from every stage of the production process can be reused and repurposed. There is very little waste when wooden products are made, and any residue can be burned as an energy source or used as sawdust during manufacture. The waste that is produced is 100 per cent biodegradable, meaning that it eventually decomposes and breaks down back into earth, making it better for the environment. 
It's good for creating a relaxing environment 
Research has shown that reducing the amount of man-made materials and introducing natural alternatives will lower stress and anxiety levels when you're at home. Wood has psychological effect on people similar to the stress-reducing effect that nature provides us with which in turn helps to create a warm homely relaxing atmosphere. 
We work with local makers to bring together our range of quirky stools and footrests, designed and made in Wales. Shop our collection here. 
 Buy less - choose well
Click images to shop