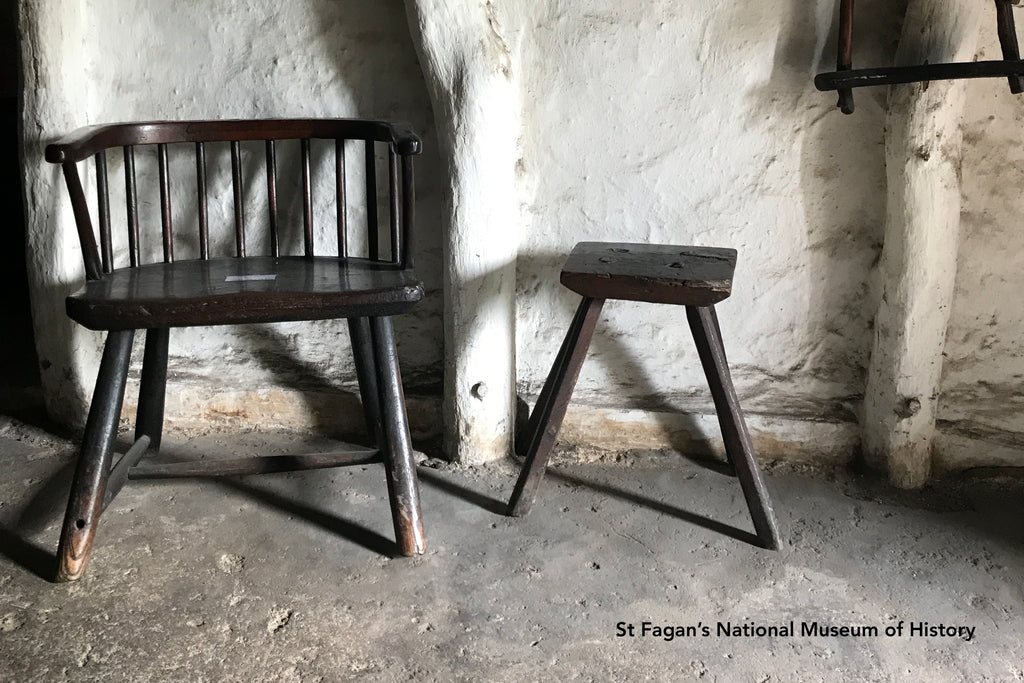 What is so special about Wales?
The land of Wales has its mysteries – stories of epic battles, fierce dragons and romantic legends. But there is another secret bubbling away in the valleys, hills and coastline – our craft and design heritage.
There is an amazing world of Welsh crafts people and makers; artisans producing timeless design, and wonderful old traditions still thriving in the hills, towns and valleys of Wales.
Our weaver operates on the banks of a crystal clear stream in the same way they have done for 100 years. Pass a quaint thatched cottage in a green valley and peep in to discover a treasure trove of spinning. A potter throws her clay perched high on top of green hills with views for miles. Carpenters and upholsterers work in redundant cow sheds to turn the local Welsh oak into something beautiful.  Artists sketch from colourful fisherman's houses, enjoying the soft coastal light and the inspiration of the sea.
This hidden world of treasures is part of Wales' heritage, but also serves to produce the heirlooms for the future. The mountainous, inaccessible areas in Wales is one of the reasons that these traditions have thrived unlike anywhere else in the UK – the relative isolation meant that the ways of work continued and were handed down through generations without too much interference from the outside world.
Welsh Otter was founded with the idea of bringing together the very best of design and craft from across Wales into one place. To help others explore this amazing history and create homes with heritage, full of unique and beautiful things.
Belong to our community and be part of generations of traditions passed through time, support our design heritage for the future.
Why 'Welsh Otter'? To be honest the name just felt right, however to break it down further:
Welsh:  Because we believe in and uphold Welsh design, style and craftspeople. 
Otter:  Partly a play on my surname, but also because the otter is a native animal to Wales and given its energetic, sociable, positive personality, we felt it was the perfect animal to represent our brand!  Otters are also very protective and loving of their 'holts' (or homes)- which fits in well around here...