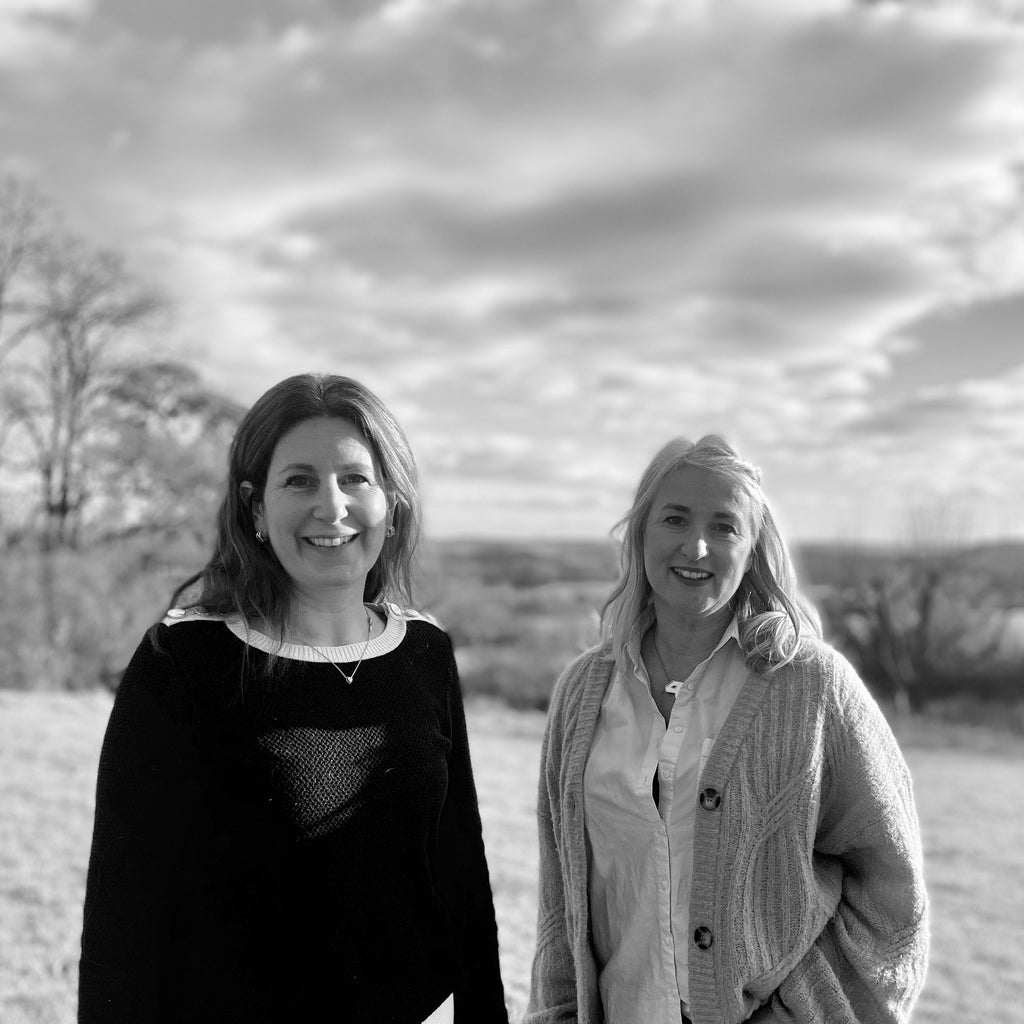 I spent a lovely afternoon with the fabulous Annie of Hygge and Cwtch Design Studio (https://hyggeandcwtch.com).  Annie is an interior designer based in Cardiff and her style and ethos is very close to my heart – beautiful interiors with a heavy dose of hygge and cwtch!
We spent our time chatting, laughing and pondering on interiors, style and our businesses. I have jotted down some highlights from our chat for you to enjoy! I hope you find it as inspirational as I did.
Photo by Ross Sheppard
What is Hygge and Cwtch Design Studio?
Hygge and Cwtch is a holistic design studio providing architectural, interior and garden design services.  We enjoy working collaboratively with our clients by listening carefully to what they want to achieve in their homes and helping them define and facilitate their design visions. We do large and smaller scale projects. This does not necessarily involve large structural work or extensions, it is often about making the most of the existing space our clients have and re-configuring it.  We do not take the approach that 'one solution suits all'.  It's about looking carefully at how people live and creating a space that will best serve their everyday needs, so they are able to relax and enjoy their home to the maximum. We can offer a design service for both inside and outside the home and help clients improve the connection between their homes and gardens, bringing the outside in and vice versa.
Why do people use interior designers?
For many, it is about making the most of one of the bigger investments they are likely to make in life – their home. Getting expert help means that they can plan effectively from the outset, they can follow a carefully considered design process to realise their design ambitions and get ongoing support throughout to save unnecessary costly mistakes. We help clients elevate their daily lives through good design. We are able to give great value to clients by offering a holistic approach throughout the whole house – so space planning across the board, including the garden, and we use visuals to help bring that potential to life for our clients.
As part of our design process, we also spend time helping our clients to declutter and streamline their belongings which have often accumulated to overwhelming levels.  Storage solutions are always high up on their priorities. We help clients choose what pieces to keep and what no longer serves them. Ultimately our clients are thrilled when we can help them discover and hone their style, bringing everything together into a clear vision.  
Photograph by Ross Sheppard
What inspired you to start Hygge and Cwtch?

 
Hygge and Cwtch started through a natural combination of mine and my husband Richard's skills – architecture and interiors.  It brings together our passions: good design, an interest in helping people, and project management skills. 
The name is inspired by my childhood experience.  I was brought up in a gorgeous Welsh longhouse on the top of a hill in a small village in the Valleys, and creating that lovely cosy feel in a home has stuck with me. In the naming of the business I wanted to convey that feeling that I want people to have in our schemes.  That feeling of being safe, warm and cosy in your home. 
The 'hygge' part reflects a natural love for Scandinavian culture and design.  We had our honeymoon in Copenhagen where we discovered the concept of hygge. It is about being happy and content in the moment. There is a timelessness about Danish design and a tradition to invest in homes and well-made furniture so it lasts for life. 
How would you describe your interior style?
I would say my style embodies simplicity, the mix of old with new, a feeling of calm and of balance (e.g. a pop colour positioned against neutrals).  It is about making a quiet statement, adding something that will lift a scheme using a touch of luxe or bold colour or wallpaper. A balance of maximalist and minimalist.  I am inspired by natural light and natural materials (e.g. woods and rattans), handcrafted items, textiles, and connecting outside with in.
You can get in touch with Annie via her website www.hyggeandcwtch.com or follow her on Instagram @hyggeandcwtchstudio
3D visual by Hygge and Cwtch Design Studio