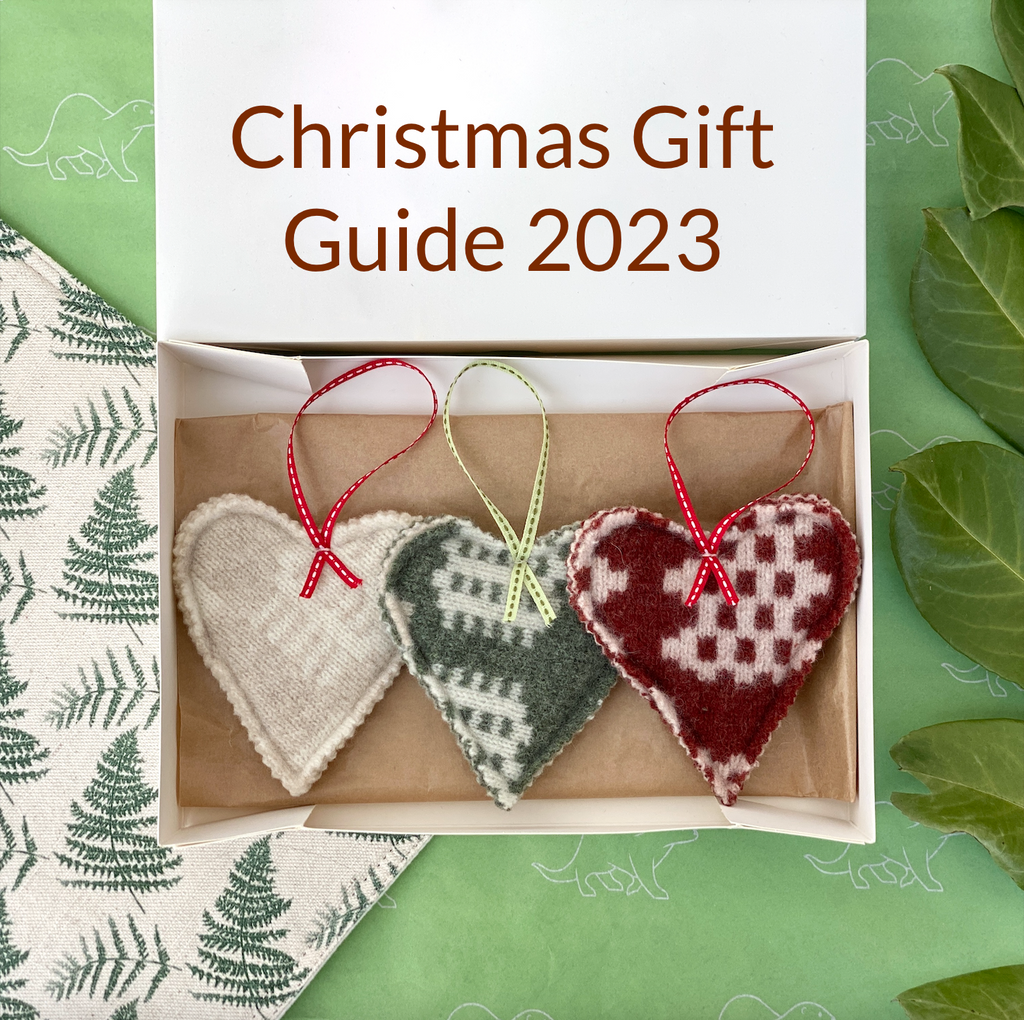 It can be really hard to find meaningful, ethical, beautiful gifts. I have put together this Welsh Otter Gift Guide covering what I would want to send my loved ones and family....
We have foodie treats, fragrance boxes, customised embroidery options - all featuring goodies and treats made by us or other artisans in Wales.
I hope this brings some inspiration!
A family sharer
Sometimes you just want a gift that you can give a whole family, something that can be shared and enjoyed together.  Our Taste of Wales gift box is perfect for this - a filled-to-bursting; scrumptious box full of local Welsh delicacies and goodies.
It is the perfect gift to give the family that has everything – there is something in there for everyone to enjoy.
All Christmas boxes ordered will be sent the week of the 11th December.  Limited number available. 
For the home scent lover
For the person who loves fragrance and always has a beautifully smelling home...
This cute set contains a 20cl candle and a room spray, in a choice of our best selling scents – choose from Hedgerow, Clifftop Ramble, Rock Pool, Sunshine and Gorse, or First Swim of Summer, all packaged up in a luxury gift box. These are our most popular candle scents and they always have a great response in our Tenby shop and at our pop up events.
For the person who gets cold easily
Cold toes, cold hands – or just generally shivery – there is nothing worse than feeling cold and not being able to warm up.  Our lambswool hot water bottle is a cosy, cuddly and cost effective solution which will be truly appreciated in the cooler months.  Literally a warm hug in a box!  Also available in a hot water bottle gift box (which also contains a soy candle).
We can also personalise with embroidery…
For someone who has everything
Everyone knows someone like this.  You have completely run out of ideas over the years!  The perfect solution is a completely unique personalised blanket – embroidered with a name, initials, house name, secret message – or anything you can think of!  Embroidery is available on our luxury lambswool blankets and our recycled plastic bottle blankets.  For the full range of products that can be personalised, please click below.
For the person who enjoys on long walks
There is nothing to match the fix of fresh air and exercise that comes with a cold winter walk.  But having the right warm weather gear is vital!  Our range of cosy neck snoods and ear warmers are the perfect solution for any countryside rambler – available in a range of stunning colours and knitted using soft lambswool to warn off the chills.
The person who loves home entertaining
A chic table setting is a must for anyone who loves throwing dinner parties.  Our organic cotton tableware is a great way to add luxury and something special to a table.  The warm crisp feel of the clean cotton really does elevate a meal.  We have table cloths, table runnesr and placemats. We have prints in many colours and designs – our favourite for winter entertaining is the beautiful Bugle print in Moss, or for something extra festive, we have the Caernarfon in berry red.
For the person who is homesick for Wales
Ah, we've all been there- finding yourself somewhere that is not Wales, whilst wishing you were in Wales, but not being able to go.  The Cymru hiraeth* is painful and real. Cheer them up with a Welsh Otter gift box – the red dragon box is a great choice for sporting enthusiasts, or the Hedgerow box for someone missing that green green grass… or the Welsh Coast box for seaside lovers
It might not be actual Wales but it is the next best thing.
*Hireath – a lovely Welsh word meaning a sense of homesickness, or missing the feel of a place or community. 
For someone who has worked very hard in 2023
Sometimes you need to send a signal that it is time for your loved one to put their feet up, take a rest, and enjoy the little things in life.  This is what our Time for Tea box is all about.  Choose from welsh tea bags or hot chocolate option; available in three mug colours.
For someone who is vegan or allergic to wool
It can be hard to find an alternative to wool that is also cosy, hardwearing and beautiful to look at.  Our recycled bottle blankets are a great idea – they are also easy to wash in a machine and are made from sustainable yarns so they tick the eco-friendly box to.  They come beautifully packaged in a luxury gift box with information card (just select this option).
For little bottoms (or big feet)
Our cute-as-a-button upholstered mouse stool is the perfect height for a small footstool to rest tired legs, but they also provide an ideal perch for the under 10s.  Kids love the bright colours and the cute little stowaway mouse which always generates a smile in young and old! (Just be careful to supervise as the mouse ears are a little pointy).  Each stool is made to order with limited availability before Christmas, so be sure you get your order in soon to be guaranteed delivery in time for Christmas.  Just choose your fabric colour and we will make it to order.
View our full range of gift boxes here