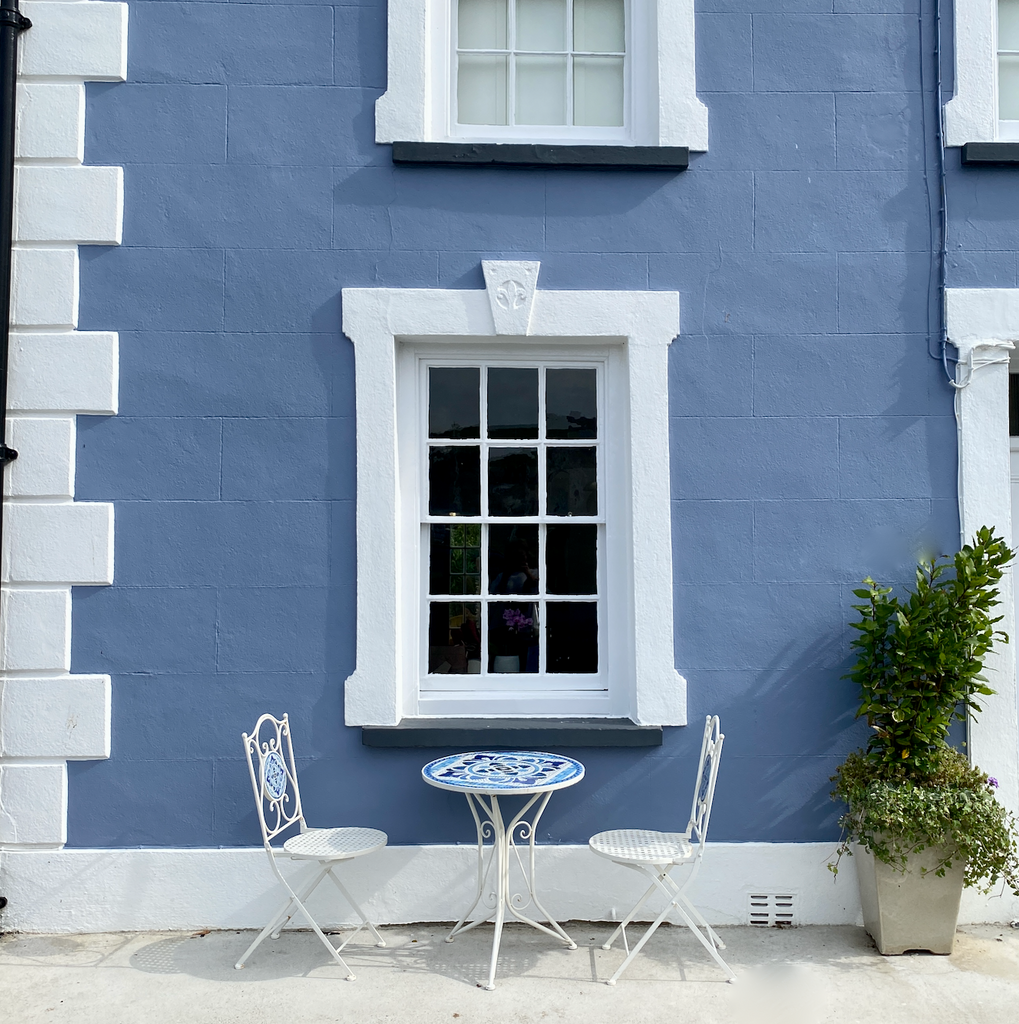 Our top 15 Welsh home-related words and phrases!
I find the study of language fascinating – it can reveal so much about the history and evolution of a culture. And on the small, mountainous, Atlantic-swept country of Wales, nothing has been more important historically than a safe home. For shelter, for comfort and for sustaining life. This has led to an interesting range of customs and lexicon surrounding the household.
Here are some of my favourite Welsh words about the home, past and present, and their meanings:
1) Cartref:  Means home. Like the English equivalent, it can be used in many home-related phrases such as gwaith cartef (homework), bwyd cartref (home cooking), bara cartref (home-baked bread). The word 'Adref' is used to indicate movement to and from home e.g. returning home or homeward bound. 'Adra' is often used to refer to home in North Wales.
2) Aelwyd:  Literally means the 'hearth'; the warmth and heart of the home. The term can is also often used in a wider sense, to mean general household. 
3) Clyd:  'Cosy'. A cartref clyd is a cosy home.
4) Brethyn Cartref:  A lovely term used to describe a Welsh blanket. The literal translation is a 'homely cloth' - an emotive symbol of comfort, homeliness and childhood. The phrase features in a Welsh song:
Brethyn gwlan y defaid man (The fine sheep's wool cloth),
Dyna fel y gwisgai'r oes o'r blan (That is how was worn the era before)
Felly elai gynt i garu- Yn ei frethyn cartre (So the sooner to love - in his home cloth)
5) Hiraeth:  Means a yearning for a place or for a home. Hiraeth is one of the most beautiful words in the Welsh language but does not have a direct translation in English. It refers to sense of homesickness or nostalgia about a time or a place; a yearning or a grief for the lost places of the past.
6) Cwtch/Cwtsh:  Cwtsh has two meanings; a cuddle or hug, or a small cosy place. Specifically in the home, in some parts of Wales it has been used to refer to a small cupboard or cubby hole -  e.g. 'Cwtsh dan star' cupboard under the stairs; (or in Gwynedd - 'twll dan grisiau' - hole under the stairs) . It is commonly used to denote a feeling of cosiness associated with a warm and safe place, surrounded by people you love.
7) Hafod:  'Summer dwelling'. Specifically it refers to the spring time home of a household and its livestock, when they move from a lowland winter pasture to a higher summer pasture in May.
8) Hendre:  'Winter Residence' literally means 'old home'; but generally refers to a valley or lowland home used by the family in the cold winter months.

9) Bwthyn: 'Cottage'. In West Wales the traditional cottages are slate roofed, stone-walled and white washed.  

10) Cymorth:  A mixed meaning relating to notions of comfort, consolation, help and assistance. To have cymorth is to have support, something which ties with notions of home and community.

11) Lle tân: 'Fireplace'. A warm wood buring stove or a crackling open fire.

12) Tŷ:  'House' (pronounced 'Tee'). A tŷ haf is a holiday home (literally summer house), a tŷ bychan is a small house, and a tŷ bach is a toilet (although the literal translation is 'little house')

13) Tŷ Unnos: 'One night house'.  It was believed that if a person could build a house on common land in one night, then the house and the land would then belong to them – a sort of early squatter's rights. The test was that they needed to have a fire burning in the hearth by the morning. There are some examples across Wales of Tŷ unnos, including the famous Tŷ Hyll (The Ugly House) in Betws-Y-Coed.
14) Trothwy: The doorway or threshold of a house, where a warm welcome is given (croeso!)

15) Cymydog / Cymdogion: Means neighbour/ neighbours and related to cymuned which means community. Because of course a home is always enhanced by belonging (perthyn) to a community. 
16) Preswylio: To dwell, inhabit, or reside.
17) The Bwbachod:  Friendly household goblins! In Welsh folklore these helpful brownies will assist you with chores around the home like making butter, but only if you behave correctly! That means make sure that you leave a good fire last thing at night and put out a bowl of cream for the Bwbachod to drink. It also means drinking a good deal of ale yourself, for the Bwbachod hate teetotallers. Another excuse to reach for the Bailey's then!
And finally – some beautiful Welsh sayings about home:
Does unman yn debyg I gartref:  There is no place like home.
Teg edrych tuag adref: It's lovely to turn for / look towards home.
Gwell fy mwthyn fy hun na phlas arall: Better my own cottage than the palace of another.
Castell pawb ei d?:

 

Everyman's house is his castle.
Cartref yw cartref, er tloted y bo: Home is homely, however poor it be. 
Thank you for reading!  If you have any other wonderful Welsh words or phrases about the home – do let me know! You can view our lovely selection of Brethyn Cartref (homely cloth) here.