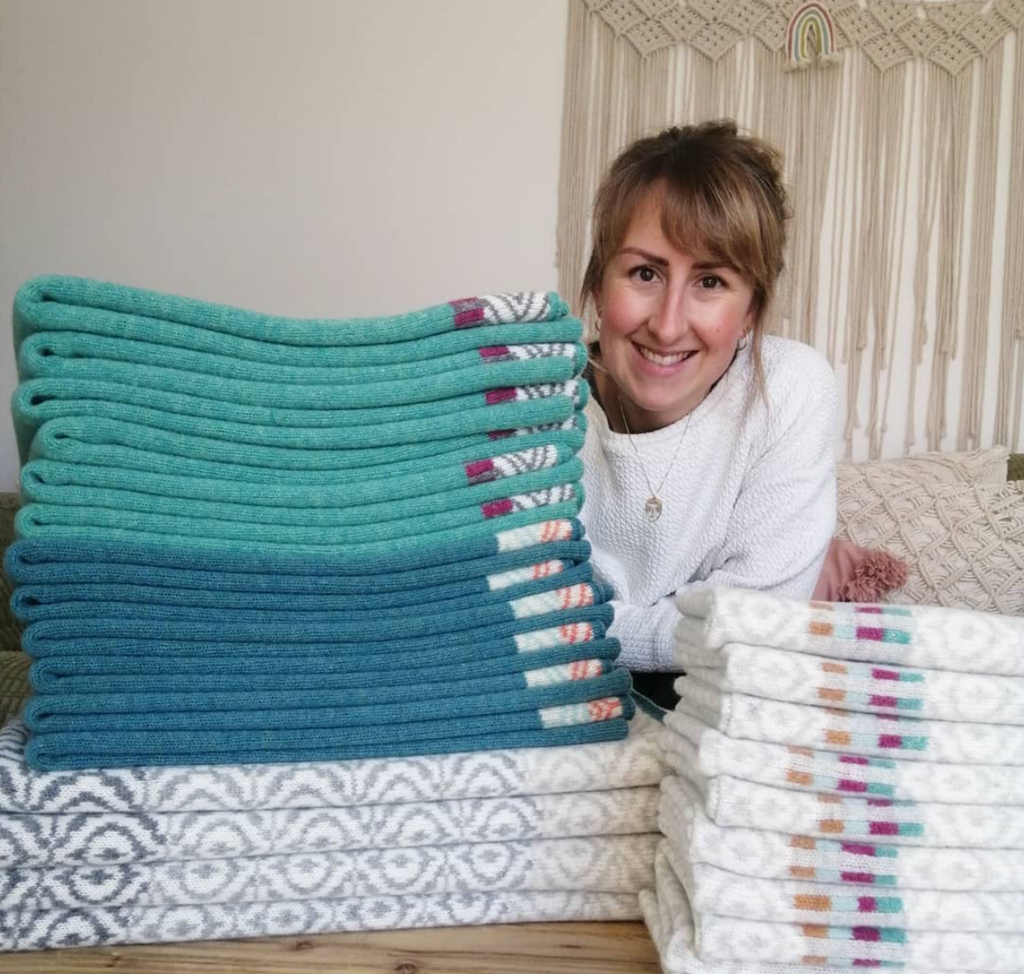 Katie Victoria creates her knitwear collection in Swansea, South West Wales. Working on a hand powered domestic knitting machine she creates a variety of fabrics and products from hats and scarves to ponchos and cushions, combining high quality merino lambswool and cotton yarns.
How would you describe your work?
Machine knitted textiles made from soft lambswool and cotton yarns. Focusing on pattern repeat and fair Isle knitting techniques, I create knitted fabric for fashion and home accessories.
What inspires your work?
Inspiration comes from a combination of architectural patterns and shapes, Moroccan ceramic tiles and the underwater world! Nature and colour are a huge inspiration for me, I try to combine unusual colour mixes that are subtle to the eye. I also enjoy looking at traditional Scandinavian textiles and haute couture fashion garments. 
What is your favourite place in Wales?
Favourite place in Wales🤔 so tough to choose one! One of my favourite places would have to be Little Haven in Pembrokeshire, I love the quaint feel of the village and local pubs, the beach and cliff top walks are lovely and the sunsets are beautiful! Also love love Pwll Du beach in the Gower, Summer beach days there are like being abroad...boats in the bay and pebble beach that's usually pretty quiet because it's slightly off the beaten track.
View Katie Victoria's gorgeous knitwear collection at Welsh otter here.