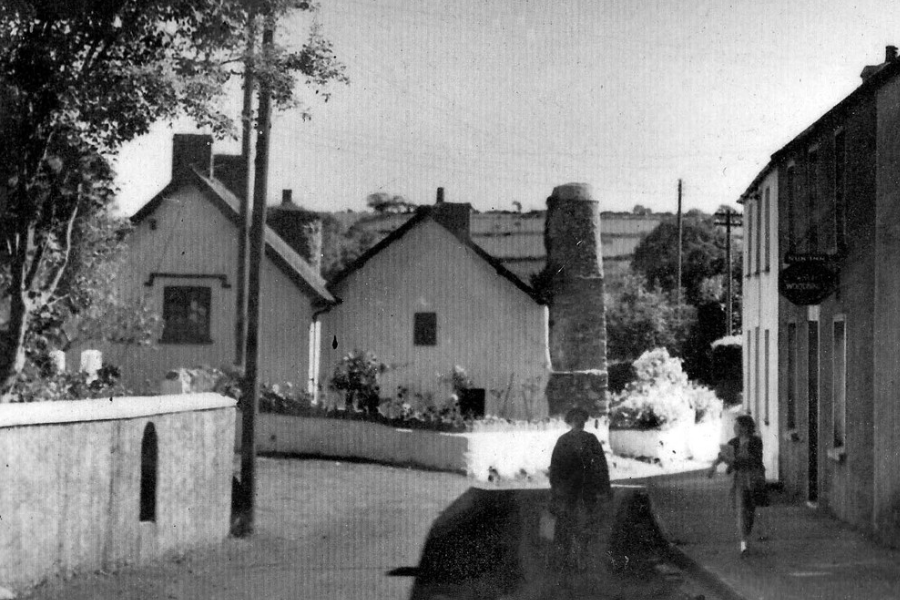 My Granny's cottage in Pembrokeshire had walls that were one metre thick and whitewashed. Welsh blankets adorned the rustic beds and rooks chattered in the Norman steeple across the road.  The two fireplaces were so tall you could walk into them.  A cwtchy corner on a window ledge was perfect for curling up with a book.
Summers were spent to and fro to the beach – shells that we collected were laid out along the black window ledges, and sand from our toes collected in the bottom of the white scratched enamel bath.
In the winter we sat by the open fire and brought tea and Welsh cakes through on my Granny's little wheelie oak tea trolley, our hair smelling of wood smoke. 
The plumbing spluttered and the stairs creaked.  People who were a bit too tall  hit their heads on beam above the stairs.  Welsh pottery adorned the large dark dresser in the dining room. Everything smelt just a tiny bit damp.
The house was not grand, nor particularly smart, nor interior designed. However it was a special place – many visitors would say the house alluded peace. It was my go to place to recover and take breath after the assault of work, of break ups from boyfriends, of disappointments or just weariness and a need to recharge. 
I believe that our homes, our interiors and the places surrounding us have huge impact on our emotions and wellbeing. Is this something to do with the history attached to a space, of many lives intrinsically woven in the fabric of the house?  Or maybe it is to do with the furnishings, or atmosphere, or colours?  I don't know.
But I do know that we are, to a large degree, influenced by the the environment and places around us.
In 2017 my husband and I bought and set about slowly restoring a 1800s Welsh farmhouse in a manner that was sympathetic to Welsh traditions and style, and to a large part, my memory of my granny's house.
Welsh Otter was born out of love for these interiors, of a desire to share this with others, and of a pressing urge to preserve the traditions and crafts of our Welsh culture for the next generation.
Unfortunately I can't bottle my Granny's house – but I want Welsh Otter to be the next best thing. 
For traditional Welsh homewares and accessories check out the Welsh Otter collection:  https://welshotter.co.uk/collections
A brilliant book and a fabulous reference guide to traditional Welsh cottages: